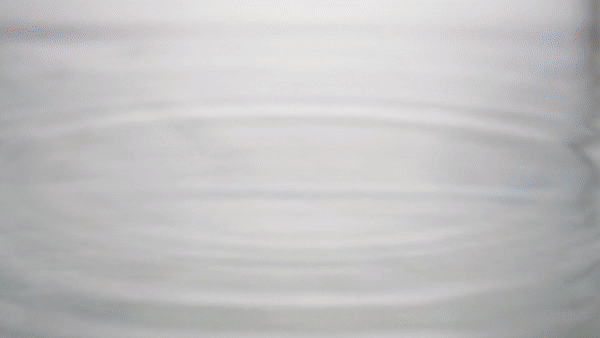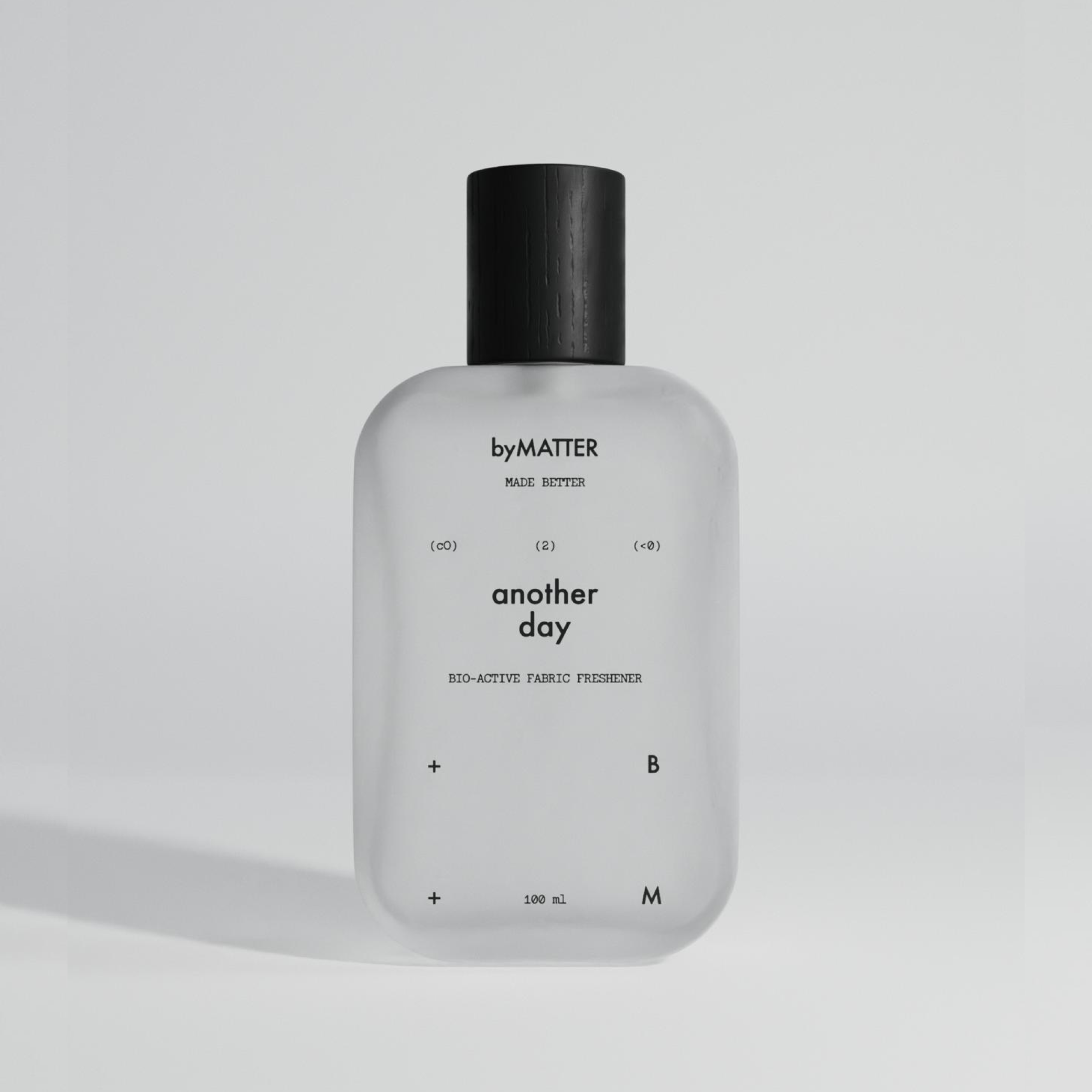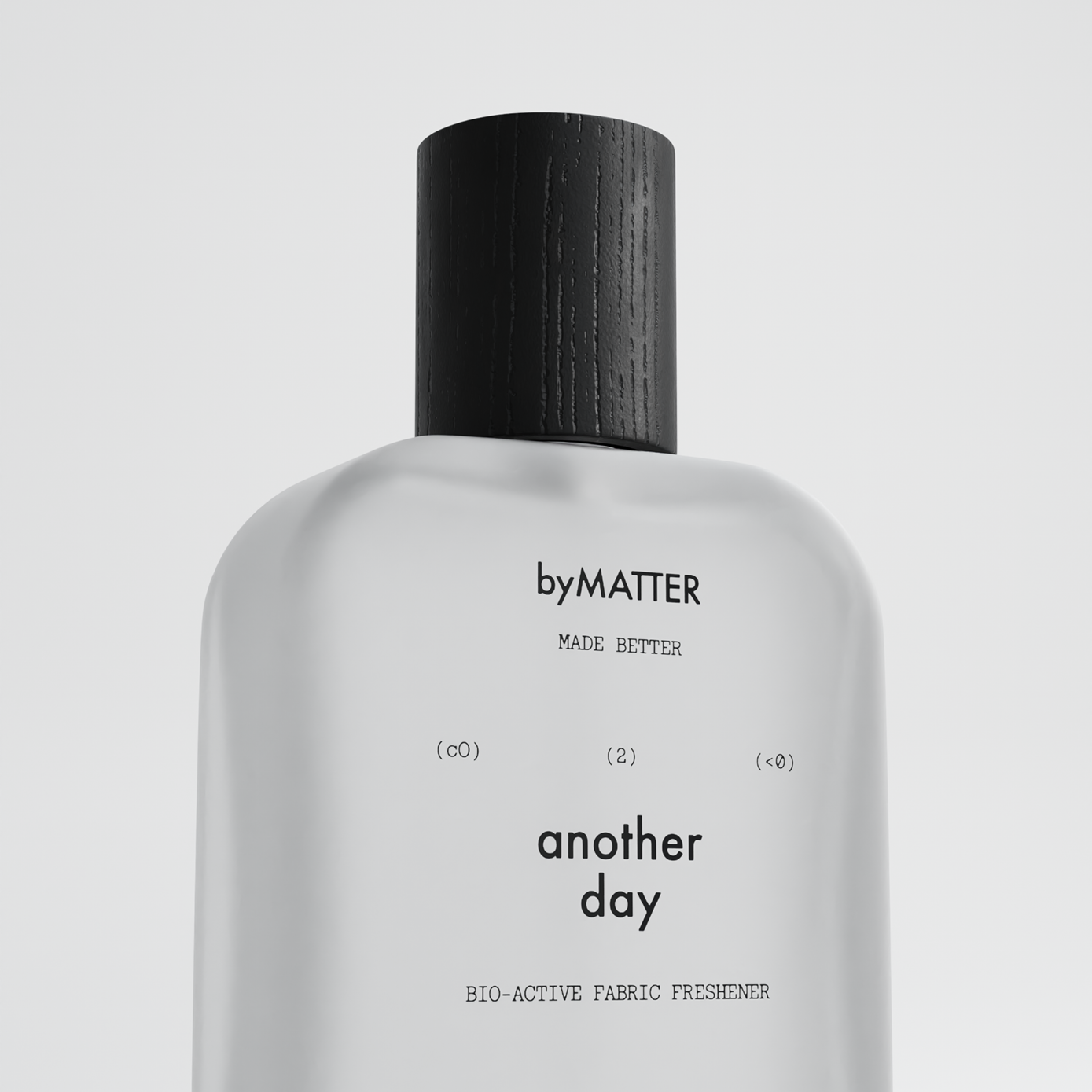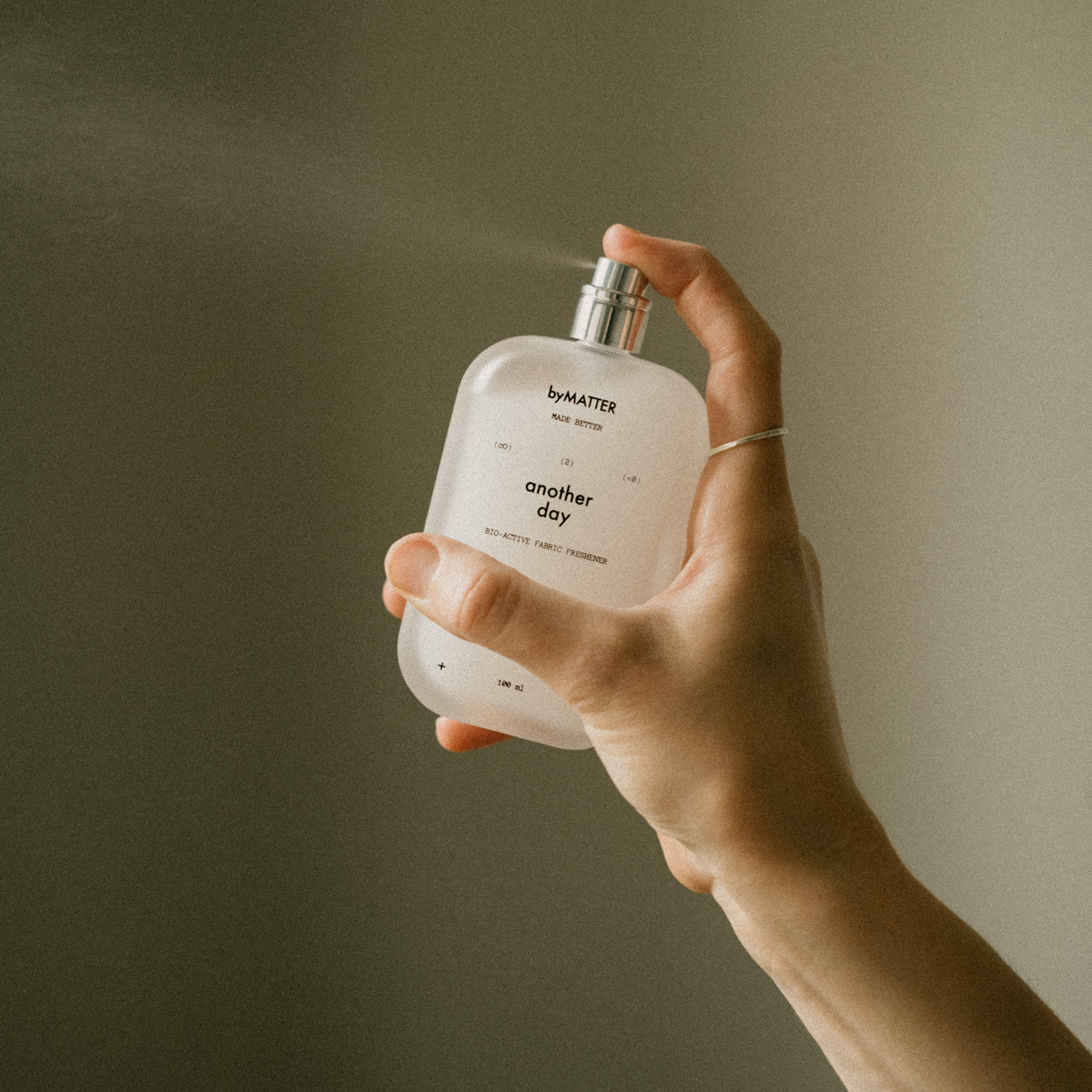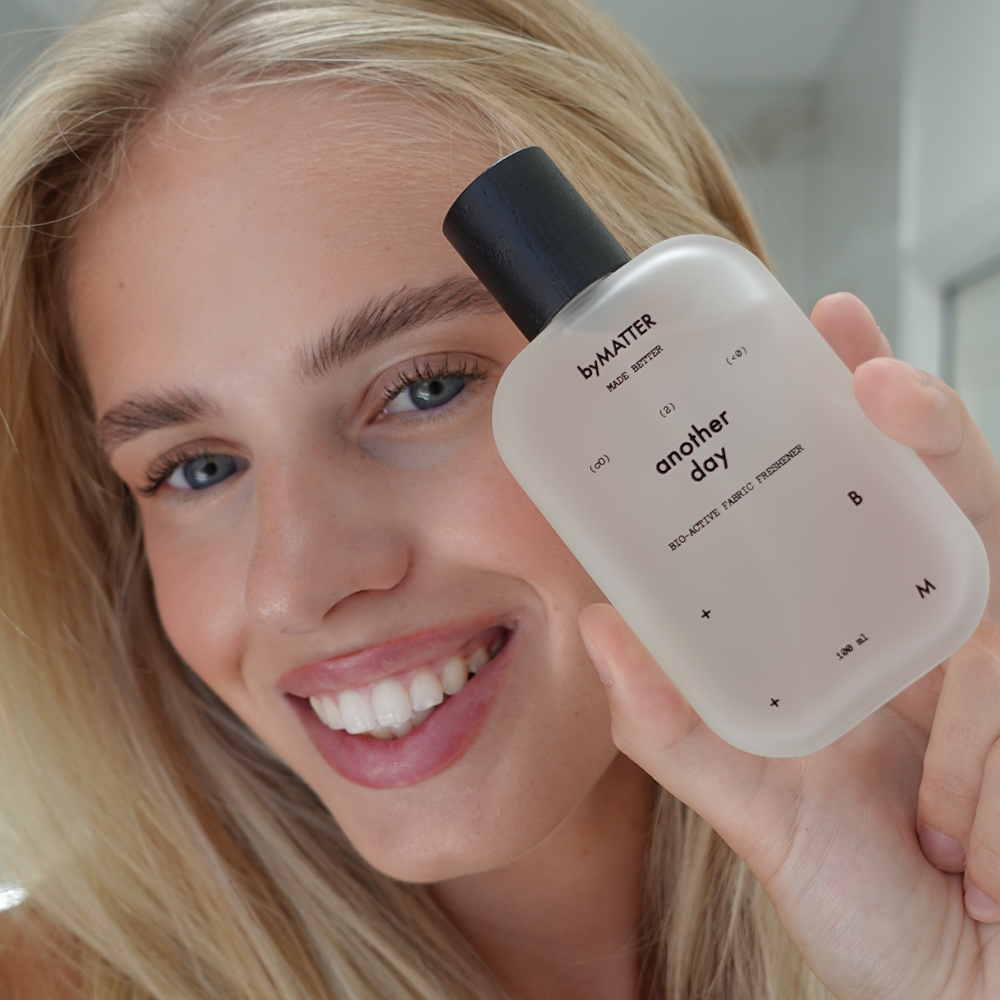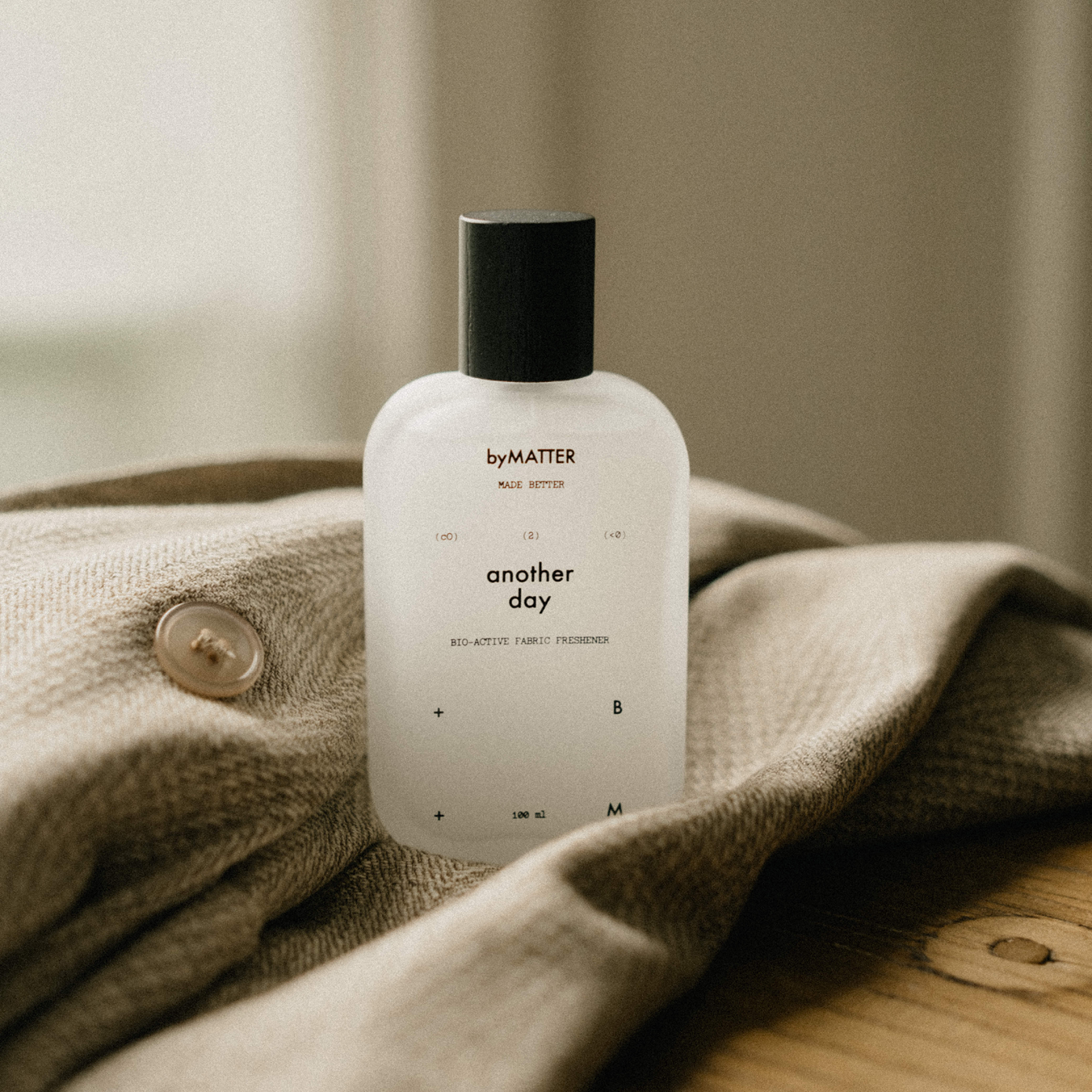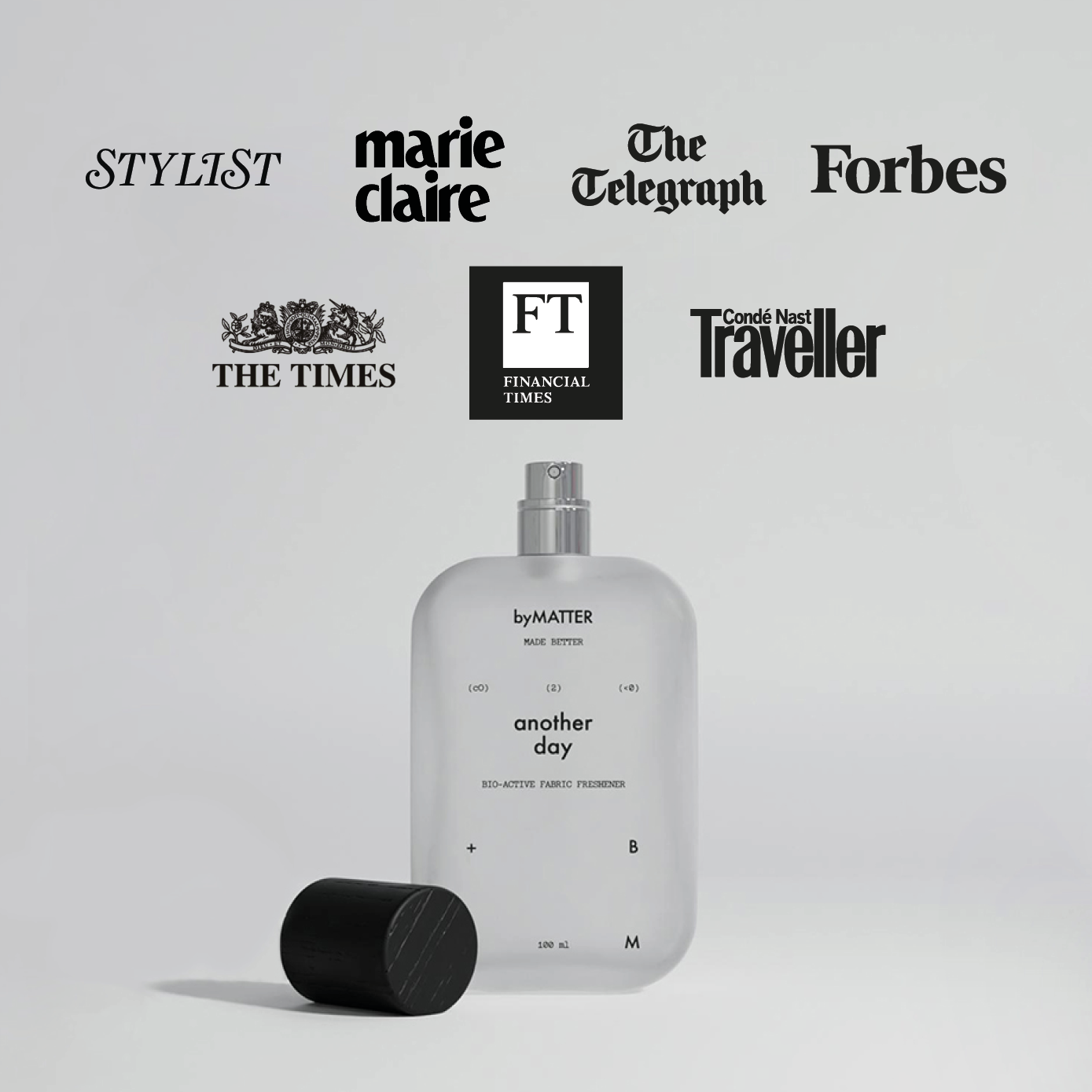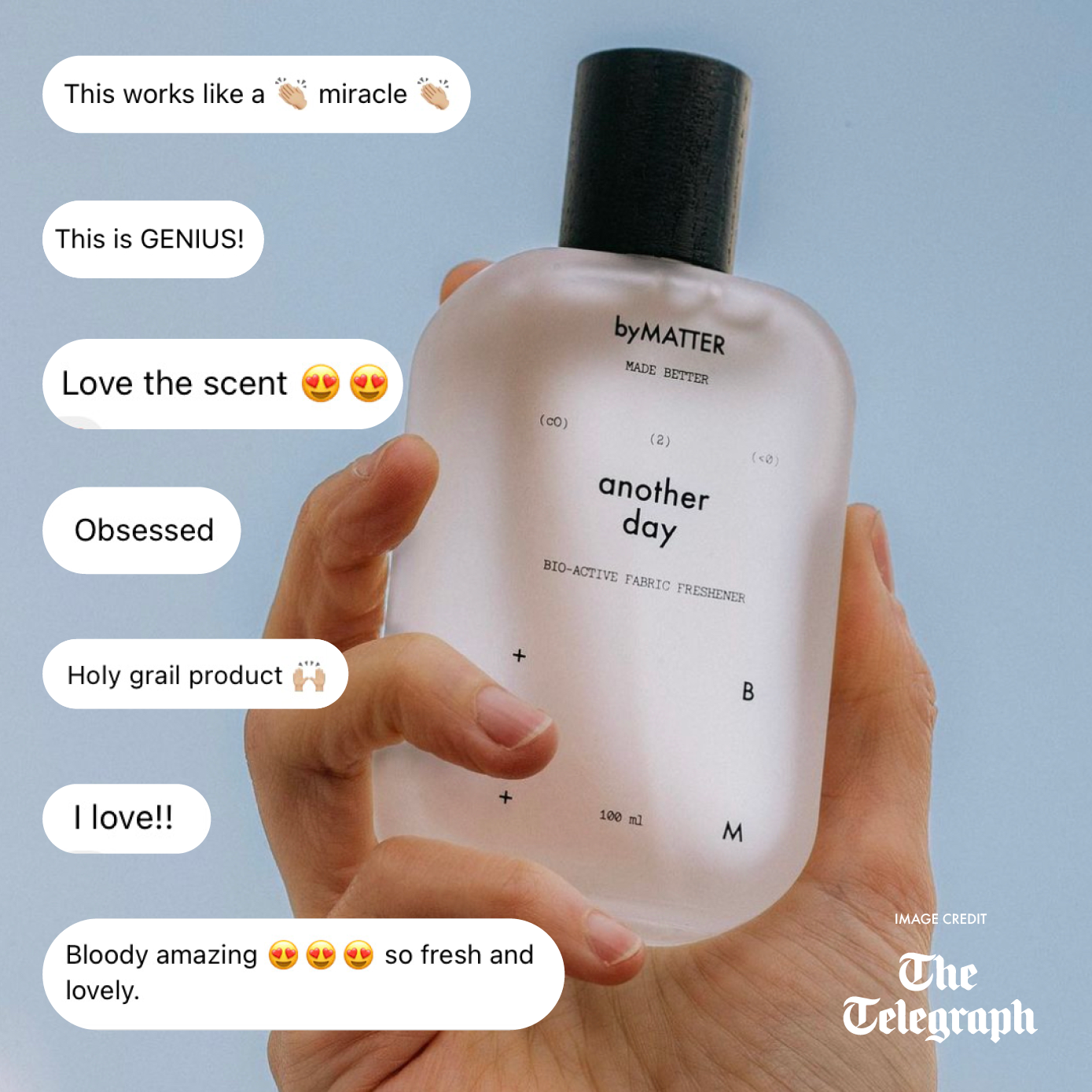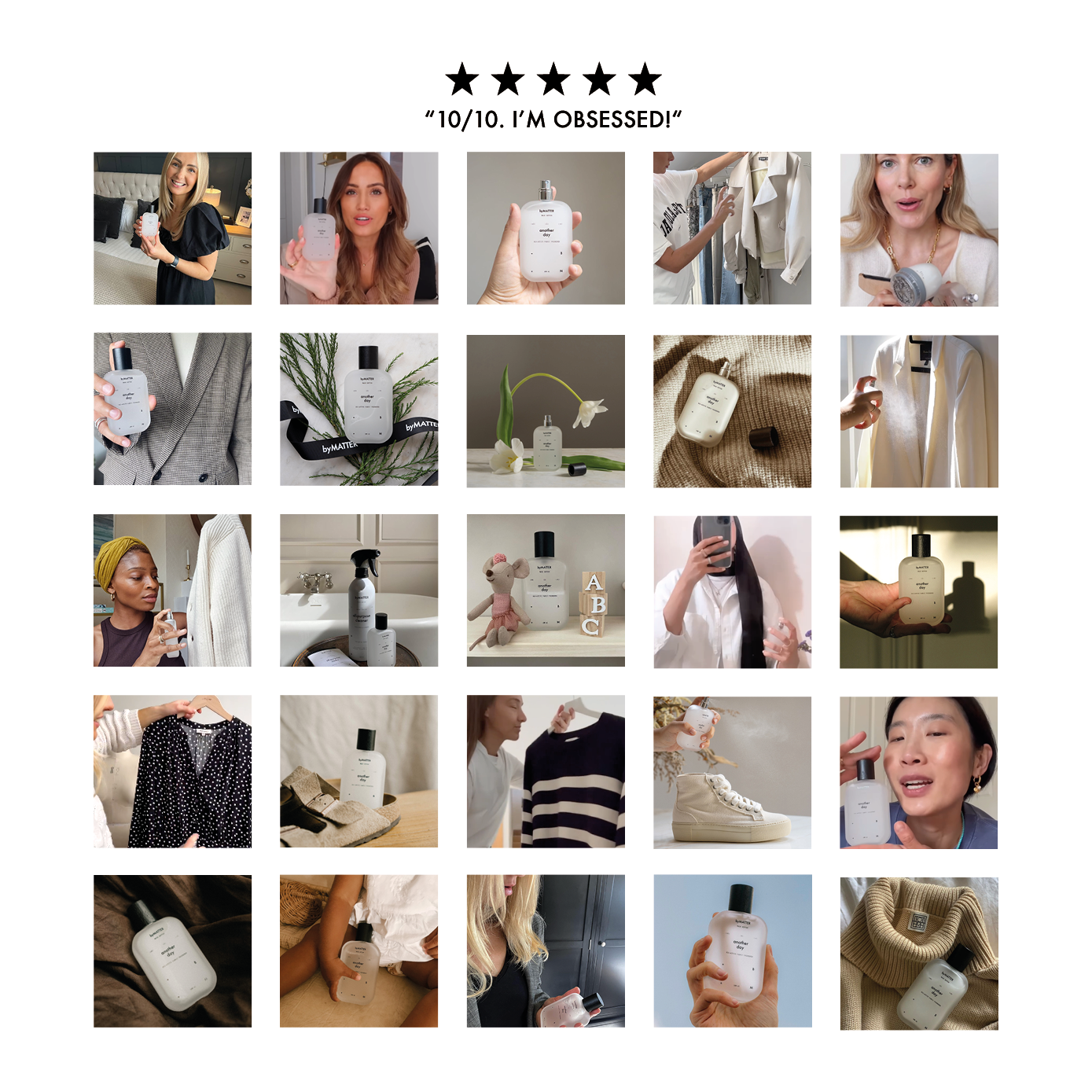 Bio-active fabric freshener that targets odour-causing bacteria and eliminates odours
+ Instantly clean fabrics
+ Remove odours
+ Dry wash (without using the washing machine)
this cutting-edge solution is designed to clean fabrics and clothes without a full wash cycle, giving them another day.
your home can become a breeding ground for harmful bacteria and odours. use another day to tackle harmful bacteria and eliminate odours from textiles, clothes and shoes. 
the potent formula is kind to little ones and includes no harsh chemicals.
unlike traditional fabric fresheners that use fragrances and chemicals to cover odours, this bio-active formula is designed to tackle harmful bacteria and eliminate odours on the fabric. 
the fast-working solution includes carefully selected probiotics that work at a molecular level to outcompete and eventually eliminate odour-causing bacteria. 
The result? instantly clean items around your house, without using harsh chemicals or the washing machine.
100% natural origin fragrance.
ACTIVE INGREDIENTS:
water, alcohols*, zinc ricinoleate*, sequestrants*, solvents*, denaturant*, active probiotics blend* and fragrance*
*denotes plant, mineral or natural origin
NON-TOXIC FORMULA:
+ plant-based surfactants and active probiotics
+ 100% natural origin fragrance
CONSCIOUS PACKAGING
+ bottle: glass (100% recyclable)
+ outer cap: wood (100% recyclable)
+ boxes and mailer-boxes: FSC-certified board (100% recyclable and biodegradable)
CERTIFICATIONS:
+ certified production labs
+ certified climate neutral supply chains
+ all sales contribute towards 1% for the Planet
NEGATIVE CARBON FOOTPRINT:
+ we capture 2x the CO2 emitted
+ CO2 emitted (cradle-to-customer plus waste calculation): 0.72 KG
+ CO2 captured (via certified CO2 offset projects): 1.44 KG
+ save 20% off every purchase.
+ delivered every 1, 2, or 3 months depending on your preferences.
+ change the frequency at anytime by logging into your account.
+ swap or add products to your subscription.
+ cancel your subscription anytime from the third installment.
+ subscriptions are currently only available in the UK.
STEP 1: shake before use
STEP 2: spray directly over target areas 
STEP 3: allow 5 seconds for formula to penetrate fabric and start neutralising odour-causing bacteria 
STEP 4: the item is freshened, ready to be used again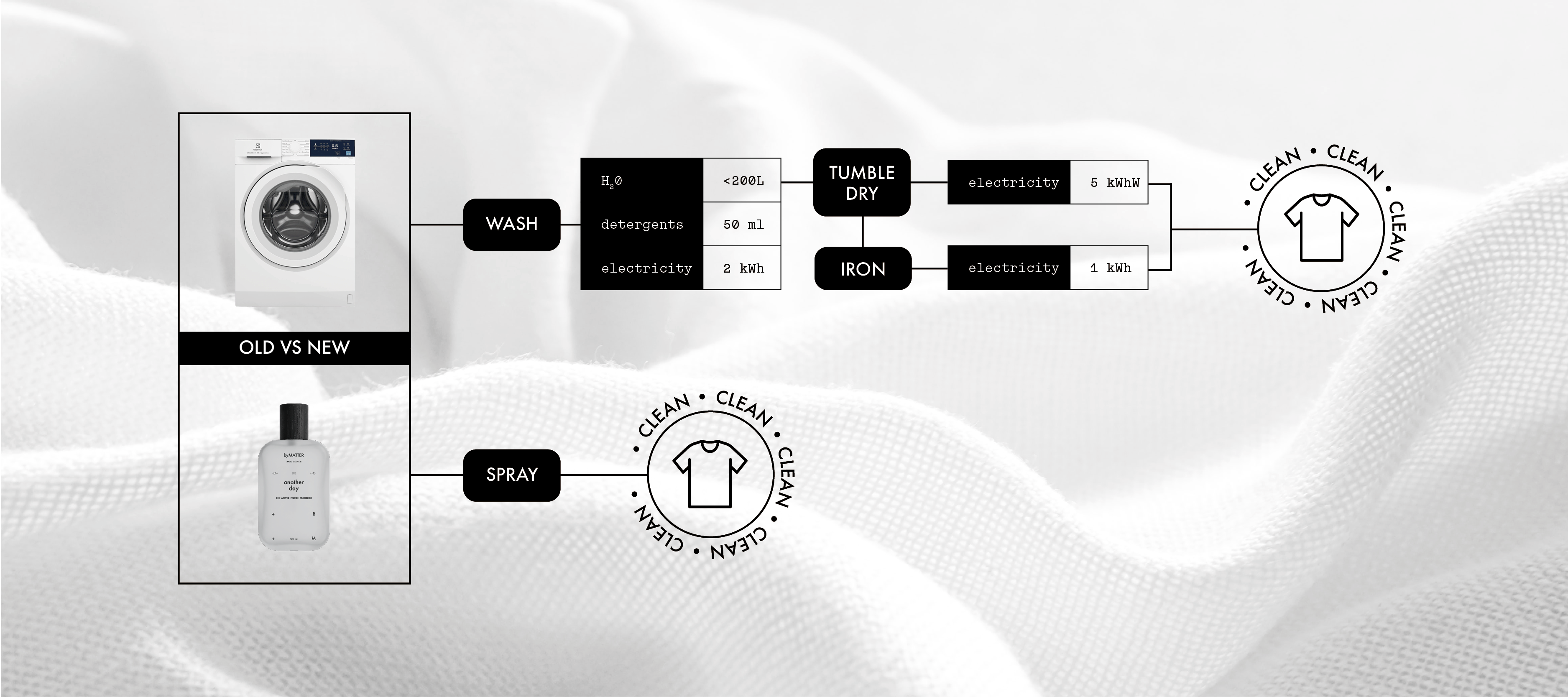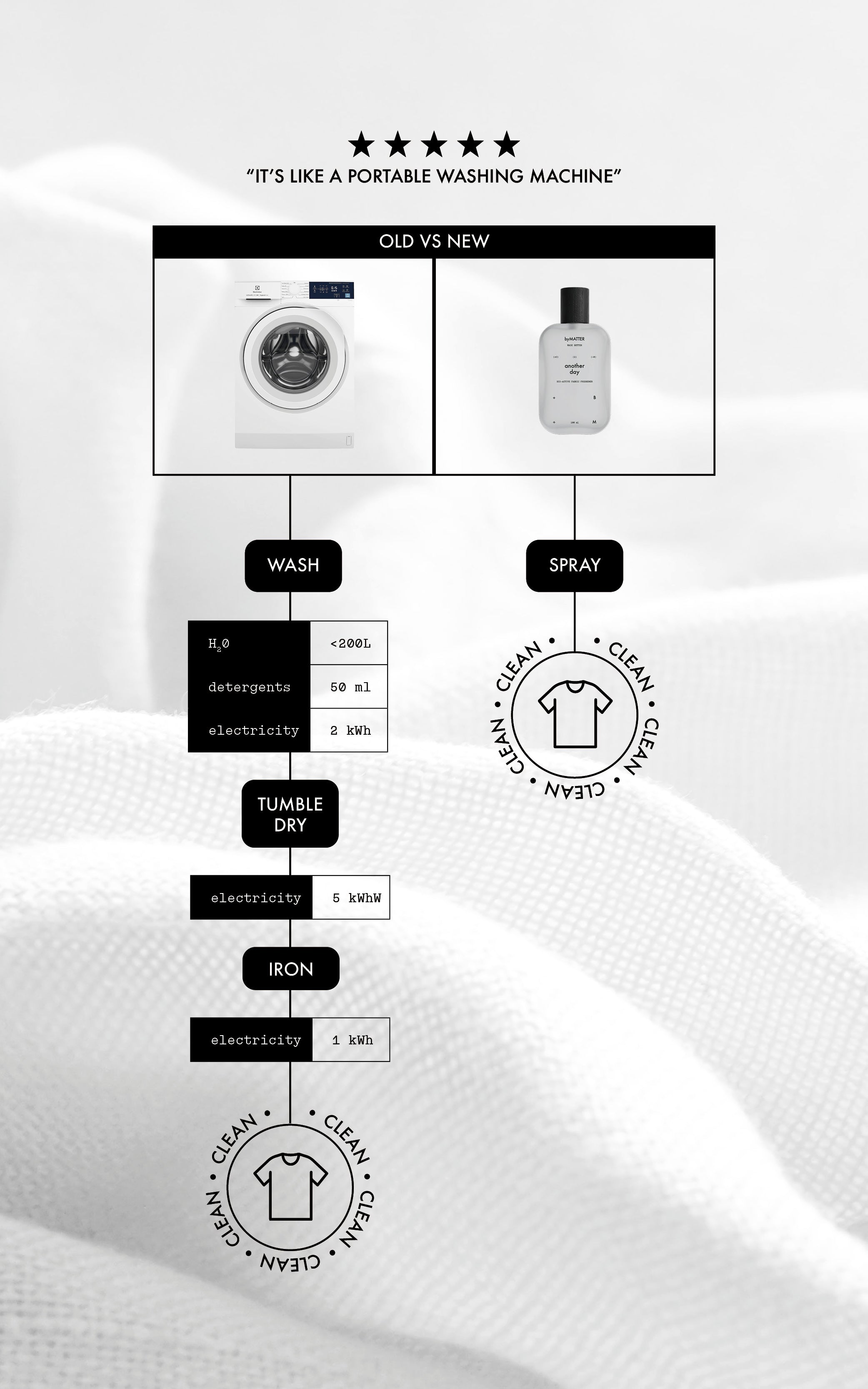 engineered for unprecedented performance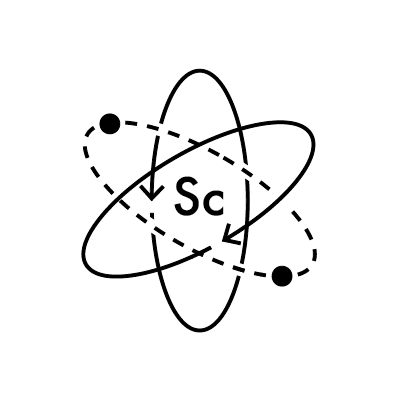 probiotics activate once sprayed and rapidly multiply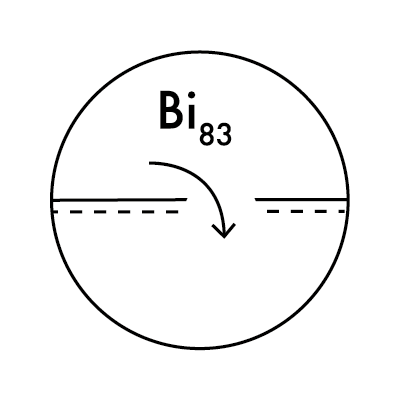 active probiotics penetrate within the fibers of the fabric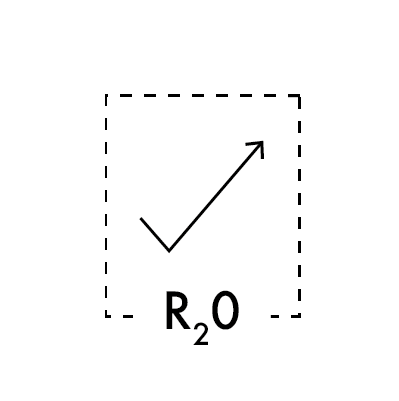 odour-causing bacteria are eliminated
SAVE THOUSANDS OF LITRES OF WATER